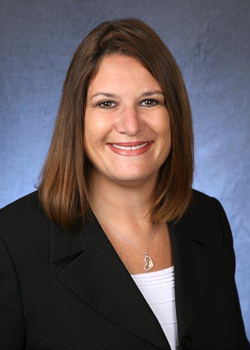 Randy Reichenberg
Registered Client Services Associate
Randy began her financial services career in 1993 with Prudential Securities. She has gained experience working with notable firms including SunTrust Investment Services, Inc., Raymond James, and Northern Trust Securities. Leveraging her wealth of knowledge and talents, she prides herself on delivering outstanding client service and advisor support. She holds Series 7 and 63 securities licenses.
Originally from Plainview, New York, Randy moved to Florida 20 years ago. She attended the University of Hartford, earning a B.S. in Economics and Finance with a minor in Business Administration. She currently resides in Boca Raton, where she is a wife and proud mom to three children. In her spare time, she enjoys walking and traveling.
Randy has personal experience working with special needs children. Her son, Corey, was diagnosed with Duchenne Muscular Dystrophy (DMD) in 2001, a disease that affects one in every 3,500 boys. Corey lost his ability to walk at age 12, and Randy and her family have experienced the medical, personal, and financial challenges of coping with a child's disability. Randy brings a unique perspective and understanding to this particular area.